Blog - All the posts
We find every week at least one unknown arrow.
We remind you that we shoot on private grounds so need abolutely to have a licence to shoot.
Happy new year 2022.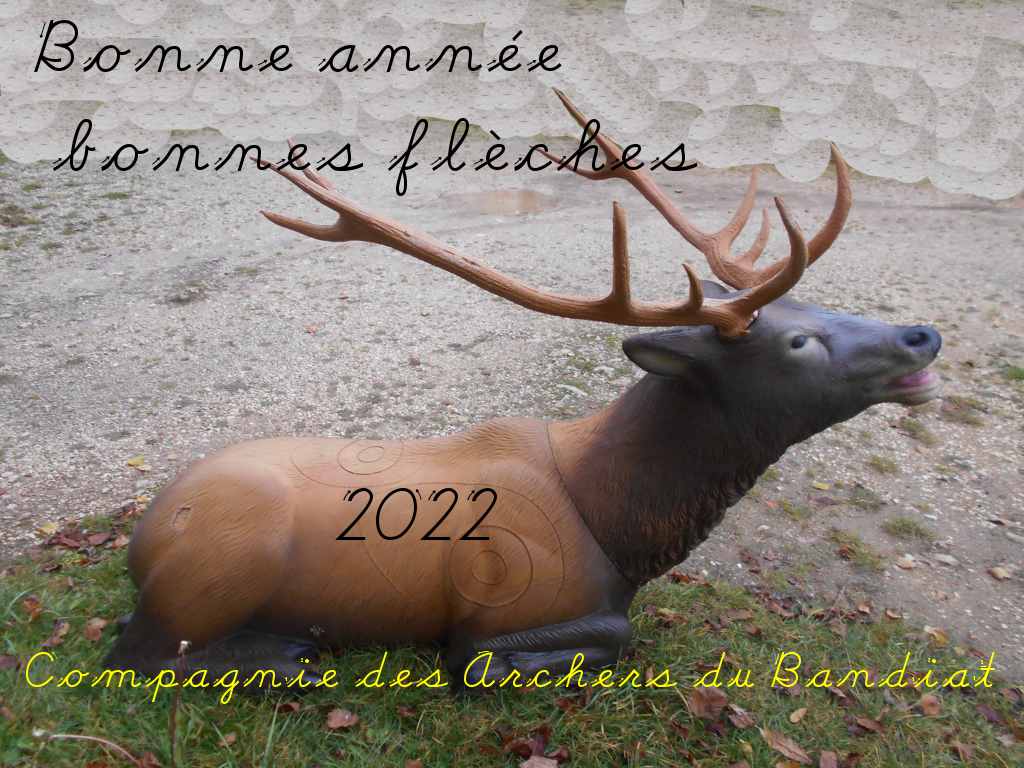 Two of our members participated in the competition Parcours France 2021 in Saint-Saud-Lacoussière
First place for Marlène, historic bow
Third place fore Christoph, historic bow.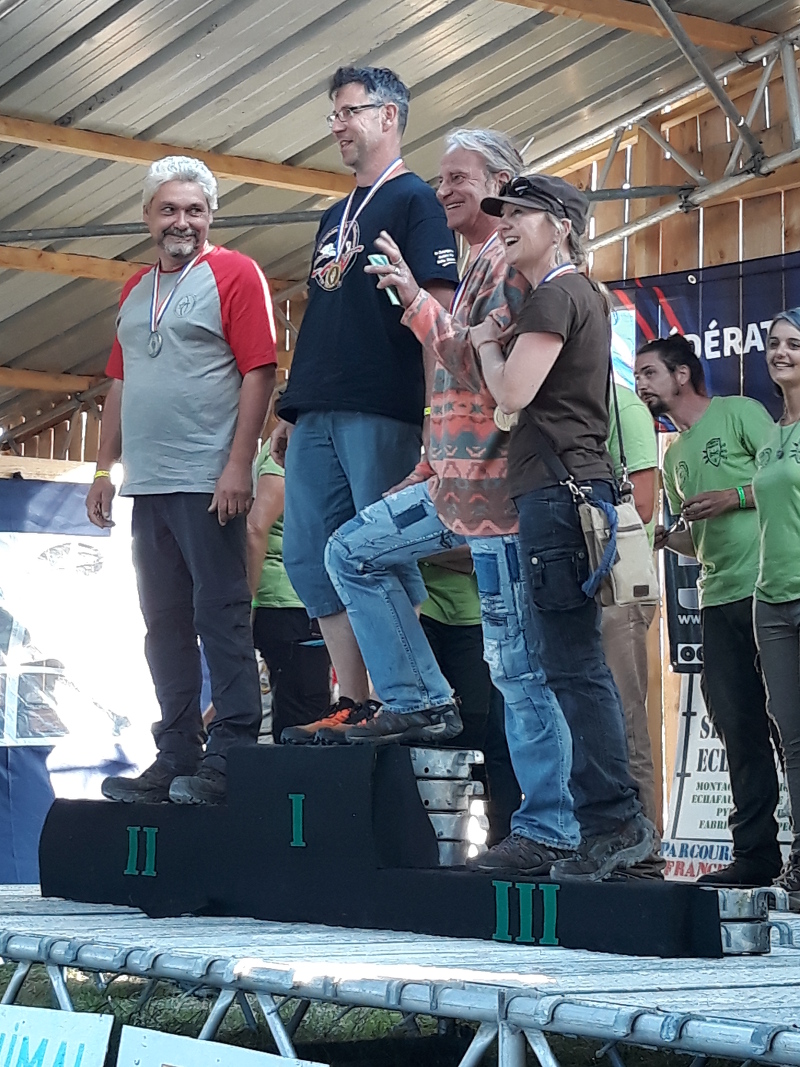 Impressions after the competition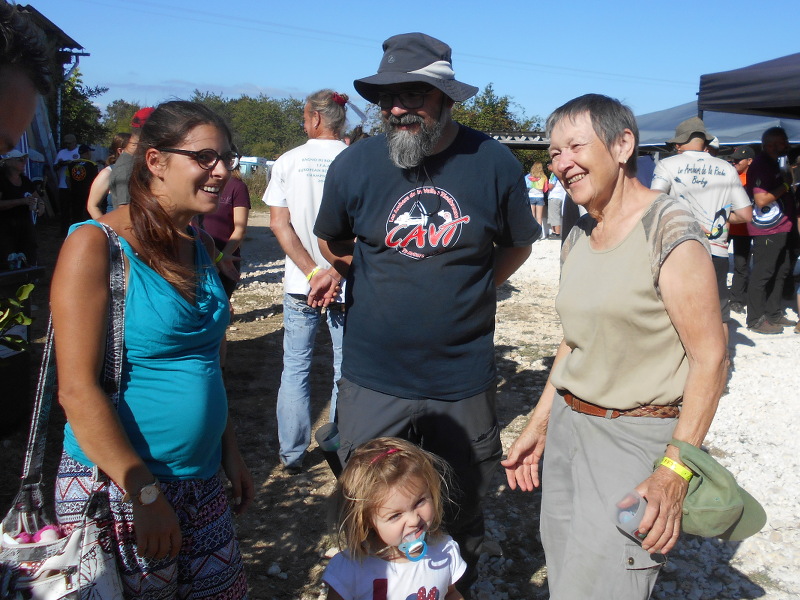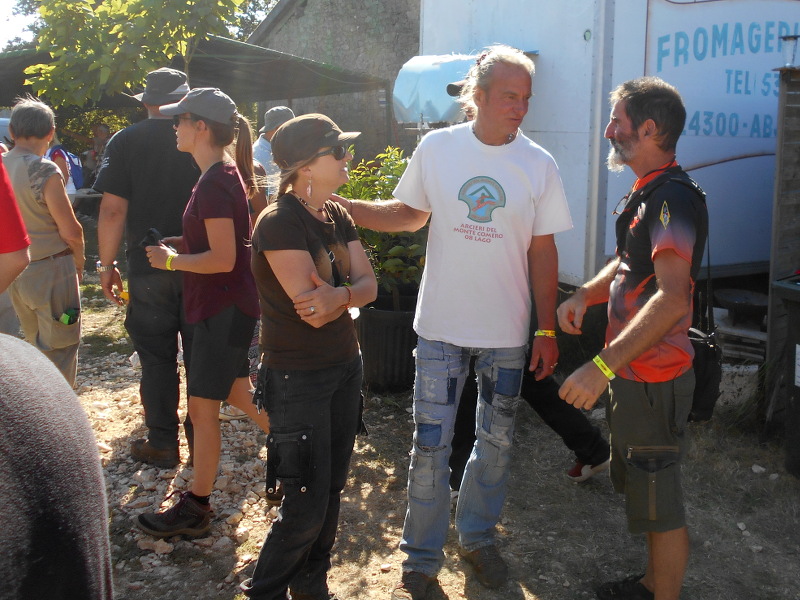 Who is the owner of this 2 arrows found on our grounds? No member recognized them until today.
You want to do some archery with your child. But a 2 year old just wants to ride on the animals
.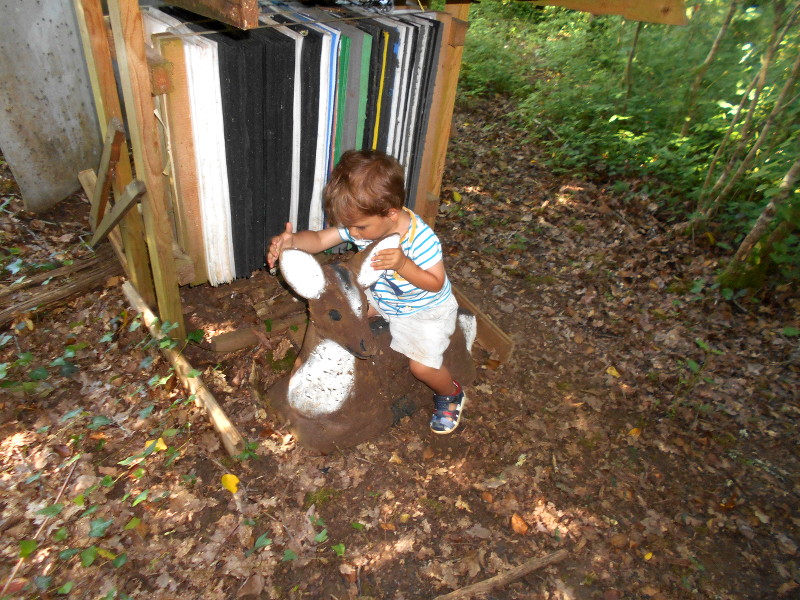 On our grounds, we have a "running pig" (foam). Some archers pretend it runs too fast. Here is a video of a real animal. I can be seen during 2 seconds.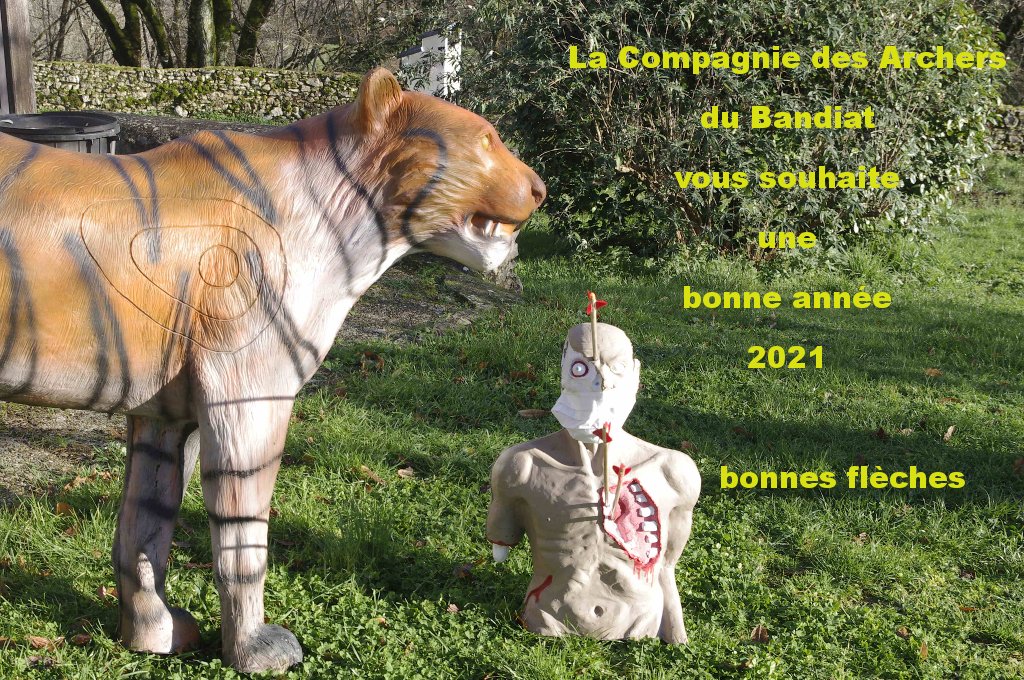 Our new tiger on the point to overwhelm the zombie

I won(t participate any longer if the people have no face and it is impossible to see a smile.

This is a photomontage - not an original !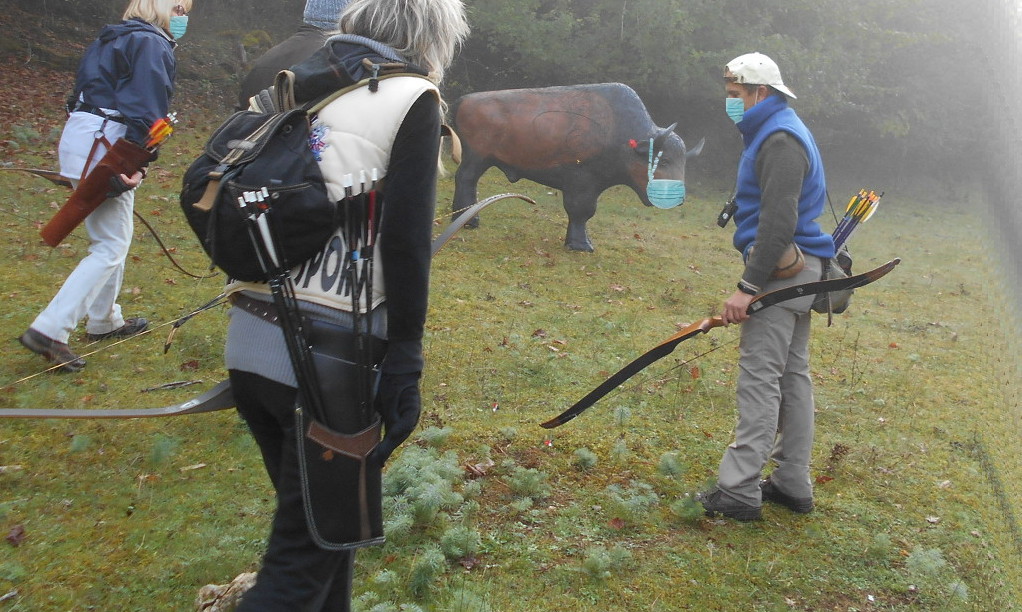 the new saison 2020 - 2021 has started at th association Compagnie des Archers du Bandiat.
We meet every Saturday at 2 p.m.
All persons interested in field archery are welcome. (Part of our members are English.)
We always shoot in the woods in small groups of 3 to 5 archers.
Because of the situation we can't yet decide for a date of the next competition.
Certainly we will organise a competition for the 20 years of our association in autumn 2021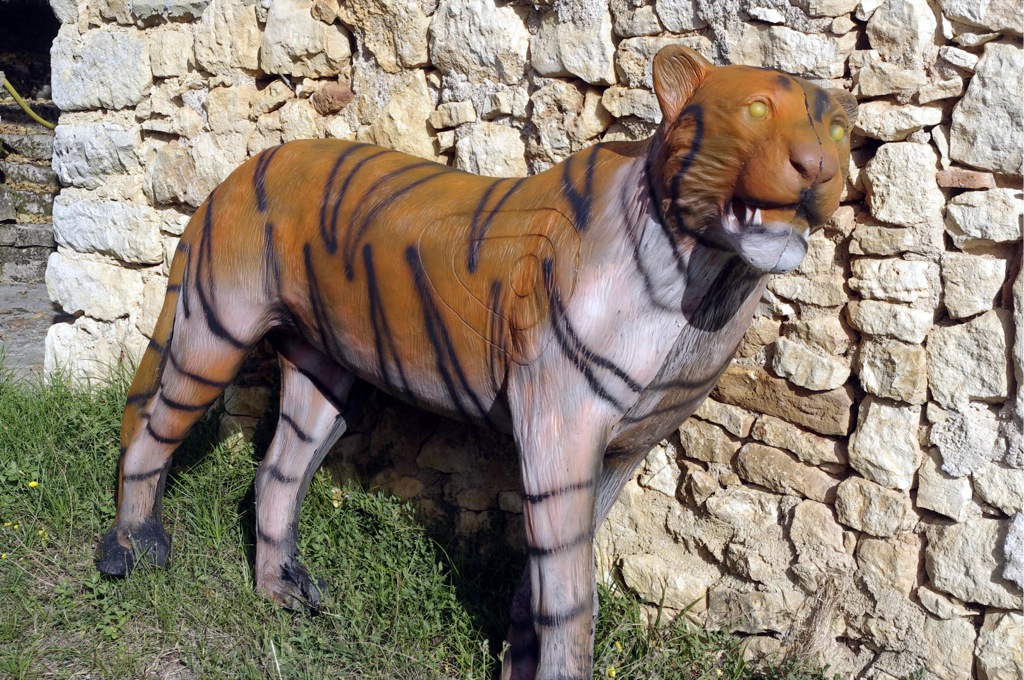 The journalist Xavier Lavallée allows us to publish his picture from the competion on March 8th 2020. No one of the archers usually taking pictures was present and it was a cloudy day, which is never inspiring for photographers.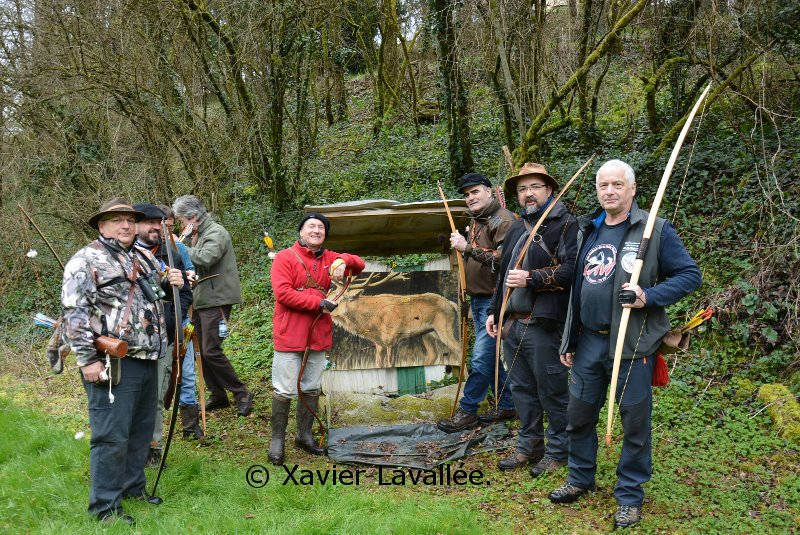 Reminder: You can consult the results in "Downloads" section of the site.