Blog - Archery
2 members
Connected :
(nobody)

Results competition April 2019
- by
webmaster
The resultats of the competition in Javerlhac on April 14th arie in the download section.
Pictures by Camille ICI and video là
Pictures by Gérard ICI
The article in the newspaper "l'Echo de la Dordogne"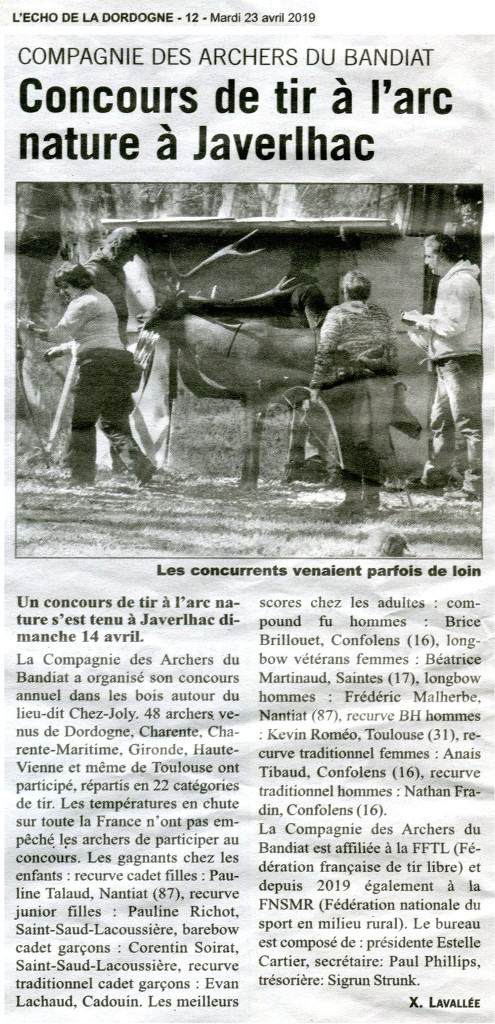 Comments
Nobody gave a comment yet.
Be the first to do so!