Blog - Archerie

Silver for Jean Philippe Cartier at Parcours France
- by
webmaster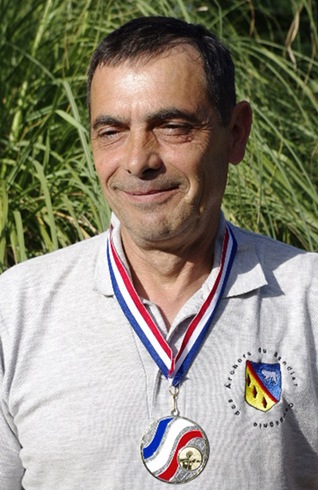 This year Parcours France 24/25 th August 2013 was int the "Bois de Morval, commune Guiry en Vexin (Val d'Oise) north of Paris. After two days of shooting in the rain Jean Philippe got a silver medal in veteran longbow category.
There are no photos thes year. With rain the results are never good, but when I wanted to take a picture of the archers starting again after a the meal, with all the umbrellas open, the camera would not work. No more batteries and I fogot to take new ones.
155 archers startes on saturday, but only 133 finished all four courses. The others abandonned because of the bad weather. Nevertheless the two cubs longbow who where obliged by adults to stop shooting, got their medals after all. They were not the youngest, who was only eight years old (recurve), but went on, he was unlucky and only forth in his category.
The results will be on the fftl website, until than you can find a scanned version in the download section
Comments
Nobody gave a comment yet.
Be the first to do so!